Centiam Conservatories
Looking for more space? Then a stylish and elegant uPVC conservatory could be your answer.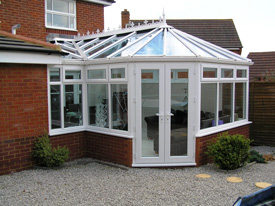 A beautiful, carefully planned uPVC conservatory will be a valuable addition to your home and help make those long summer evenings last.
The right design will mean a room that you can enjoy all year round.
Classic and contemporary conservatories
Modern conservatories are available in many different styles. From classic, Edwardian and Victorian styles to contemporary shapes and designs. Also, take a look at our sunrooms for inspiration.
If you're looking for a classic conservatory design to fit in with the surroundings of your home or a contemporary design to express your individual ideas, Centiam has the right conservatory solution for you.
Conservatory styles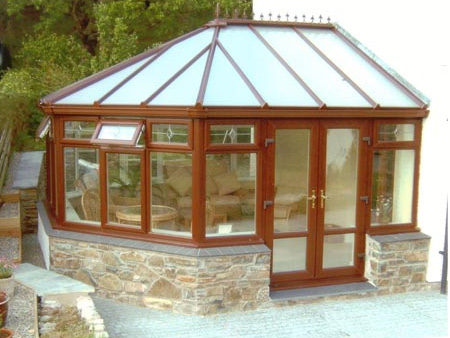 Whether you want a place to relax, a room for entertaining, or a space where you can work without interruption, we can meet all your needs with a conservatory style that's just right.
Designing your custom upvc conservatory
Careful consideration of the actual use of the conservatory will help to determine the best design and layout. This will ensure the extra space is both practical and enjoyable to use. Give us a call to discuss the options